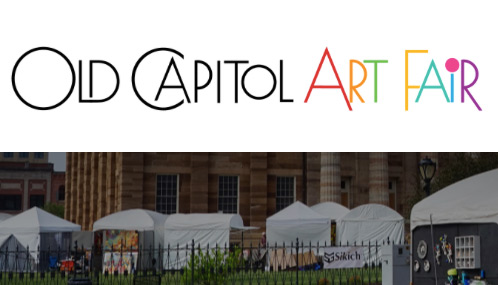 Art Fair
The Old Capitol Art Fair in Springfield IL for 2020 has been cancelled due to COVID19.  See the New Work in Oils in this beautiful historic venue next year- check out my new work online here.  I will miss seeing you all- it will be great to see you next year!. In 2018, I was honored to be awarded First Place in Oils.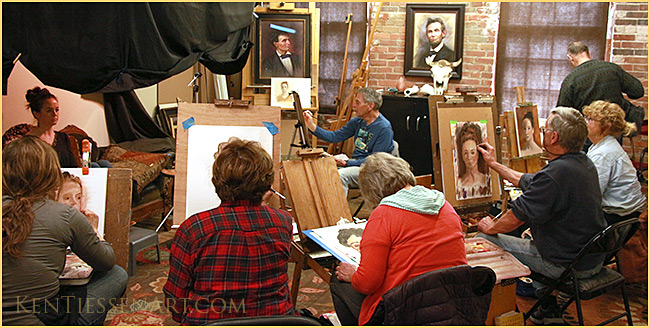 Session
All Portrait Sessions are cancelled due to the COVID19 Pandemic- stay home and safe!  I'll miss the day of fun and learning. Work from Life with personal guidance including a Focus Area for the Day. 8:30am-2:30pm at the Mill Studio. Join now to save with discounted cost of $60 (Week/Day-Of is $75).
Set Proportion quickly and accurately, manage Value and Color, empower your Creativity for all your Painting!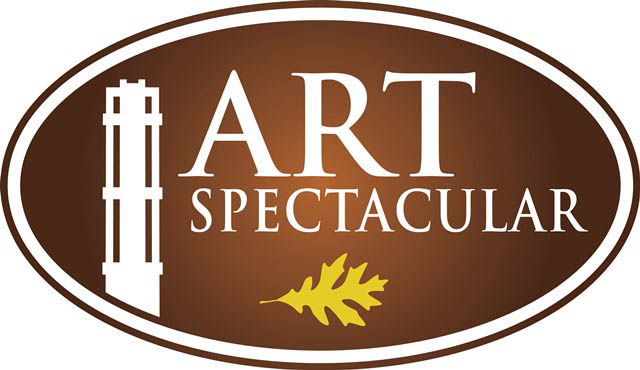 Art Fair
The Art Spectacular in Springfield September 14-15 was a great event. It's held the second week of September in Washington Park featuring many talented creatives. Thanks to all who stopped in to visit and see my work!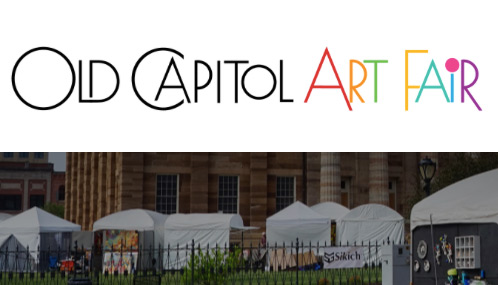 Art Fair
 The Old Capitol Art Fair in Springfield IL  May 18-19th was good! I showed New Work in Oils in this beautiful historic venue- my 5th year. Good weather and great visitors came out to see the Arts. In 2018, I was honored to be awarded First Place in Oils.
Art Fair
The first Peoria Heights Fine Art Fair was well-attended May 11th! The organization and setup was terrific- despite rains for the afternoon, lots of great early visitors appreciated and supported the artists with visits and sales.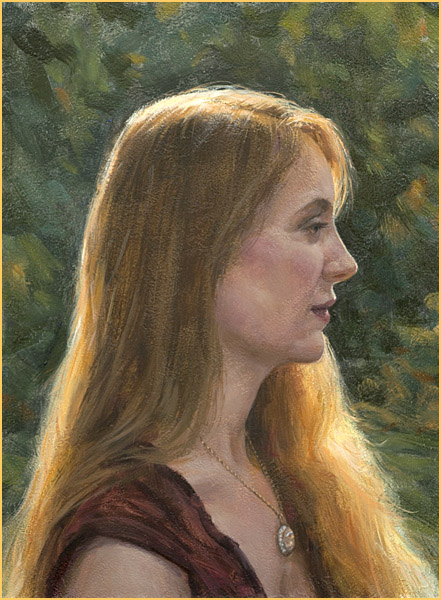 Workshop
The Two-Day Portrait Workshop in October 2018 at the Studio was great!  I shared many fast and effective Methods to improve Portrait work, and explained strong Concepts can change how painters develop Form, Value, and Color.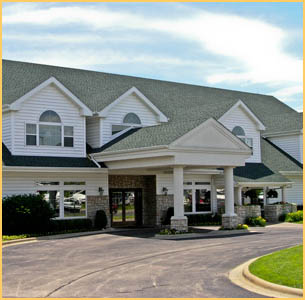 Event
The IAL Holiday Art Market in November 2018 at Weaver Ridge IL was a lot of fun! Check out this fun event before Christmas 2019 to shop for some great Holiday Art gifts!
Event
Second Fridays of each Month at Exhibit A- Peoria IL. The Second Fridays have begun, June being the first! Stop in to see New Work in Oils and see other local artists in Peoria Heights- great ideas for the home and gifts!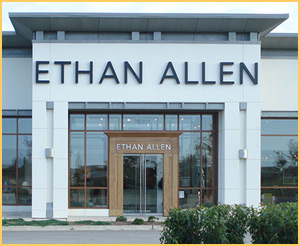 Event
Saturday September 8, 2018 Recent Oil paintings and prints were at The Art of the Home- an exclusive event at the beautiful Ethan Allen store near The Grand Prairie Mall, Peoria. Watch for more events like this, including an exciting Holiday show before Christmas!!
Award
Gold Award- Pastel Society of Oregon Show- I was honored to receive the Gold Award at the Pastel Society of Oregon's Biennial Show at Gallery Northwest in Roseburg Oregon! A great show with entries from all over the country judged by Mike Beeman, a true Master of Pastel.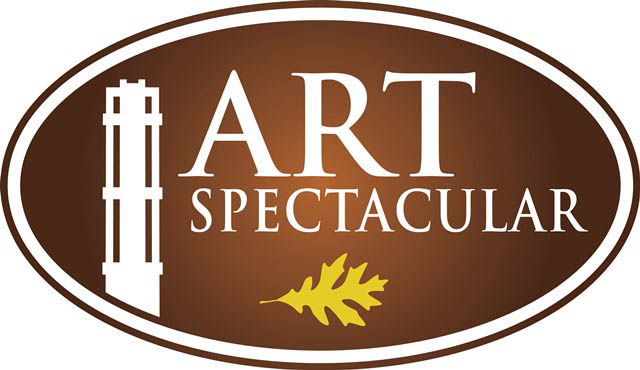 Show
September 2018 Art Spectacular at the Carillon Park in Springfield, IL. This year I received Second Place Fine Art in Oils- in 2017, I was awarded First Place in Fine Art showing Pastel. I am grateful and enjoyed visiting with old friends and new in the Booth!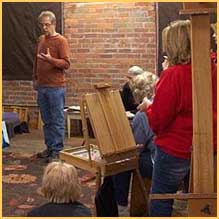 Workshop
In August 2018 was a Two Day Landscape Workshop in Peoria IL, in the Studio and Plein-Air. This Workshop included how to bring the experience of Plein-Air painting on Day 1 into Studio development and finished paintings.
Awards
I was honored to receive First Place in Oils at the 2018 Springfield Old Capitol Art Fair in my first year entering with Oils! It is a terrific Art Fair and great weekend in May. My Lincoln Portrait (Civic Commission Award Winner) can be see on public display nearby (Illinois National Bank lobby- corner of 4th and Capitol).