Fall 2022 TBA   All skill levels welcomed!
Instructed Media included: Pastel, Oils, Charcoal, Watercolor
Day One: Proportion in Drawing, Value Systems, and the use of Planes.

Day Two: Lighting, Basic Color, Media Techniques,  Temperature, Color Mixing, and Media Techniques
Learn and Grow in all areas to help you paint your best portrait ever!
Coffee, Tea, and light snacks      One hour lunch in the Studio.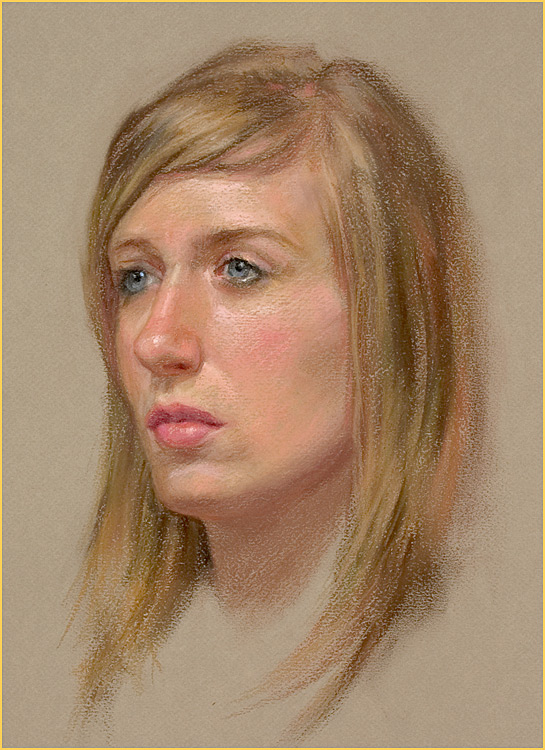 A Great Start- Day One: What if you could follow a 'Map' in Portrait? I teach an easy one that works very well. Form and Lighting are next- the Value system I'll explain creates great light and form.
Getting great Color in Portrait:- Day Two: Simplify the complicated Color and Value choices so all your Portrait paintings are both beautiful and expressive in your unique and personal style.
Contact me for schedule updates! Discount for early sign-up- Two days 9-3pm (+ shared Model Fees).
Pastel Demo Sunday morning- Limit 12 Students