One Saturday at Mid- Month     |     All skill levels welcomed! 
Individualized Instruction including selected Focus Topic for the Day
Work in your Medium and Direction of Choice from Life
Focus Topics include: Drawing, Proportion, Value, Form, Planes, Color, Edges, Media Specific Techniques
Learn and Grow in all areas to help you paint your best portrait ever!
Coffee, Tea, and light snacks      Half-hour lunch in the Studio.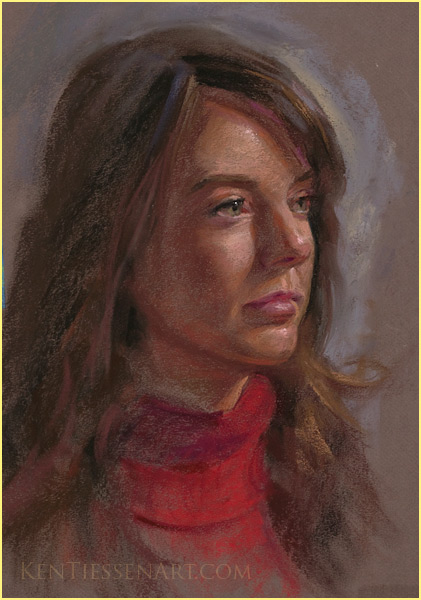 Individualized Instruction- What area of Portrait would you like improve? We can choose your own priority at the start, or develop it during the day!
Focus Topic:- Focusing on a specific area of Portrait is one key to rapid growth- Let me know the areas to strengthen, or just work and learn!
Join Now! Early Sign-up $60, Week or Day-Of $75